Sara Lodge - director
Sara Lodge is director of Beehive Coaching & Leadership Development Ltd. Apart from a couple of breaks, one working in marketing and one on the Leadership Fast Track of the West Yorkshire Police, she has been in the field of learning and development since 1985, working in places as diverse as Japan, Africa, Canada, Austria and France. She is passionate about organisational learning and the importance of learning to leadership, and sees action learning, coaching and mentoring as two of the most important elements of developing both. She also sees Beehive's mission of sustainable learning as being directly applicable to the fields of Human Performance and safety culture, as it provides a model of operating experience feedback.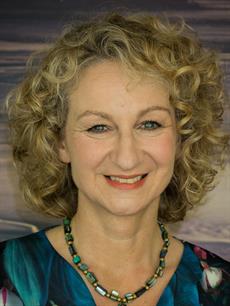 Sara has a wide range of organisational development and coaching experience, having worked with organisations as varied as GE, SSE, Magnox, Marsh (UK) Ltd, Conoco (UK) Ltd, Vodafone (UK) Ltd, ECGD, Hertz (UK) Ltd, Lancashire County Council, Blackpool County Council, the MoD, Powys County Council, DEFRA, Gywnedd County Council, the Metropolitan Police Service, Enron (UK) Ltd, and Lancashire County Council. She is also an experienced coach and consultant supervisor.
She has particular interest in the impact of board behaviours on organisational culture. In 2012 she completed research into emotional dissonance and transference at CEO level, published in '"Leadership as Emotional Labour: 'Management and the Managed Heart'", Routledge.
Sara's most recent work has been in the field of behavioural safety, working with Paul Carter of Bangor University on research into the key interpersonal factors that most impact on safety. This has led to the development of the D2iQ, a new metric measuring those interpersonal factors, and the D2iP Behaviour Change programme which develops the interpersonal factors.